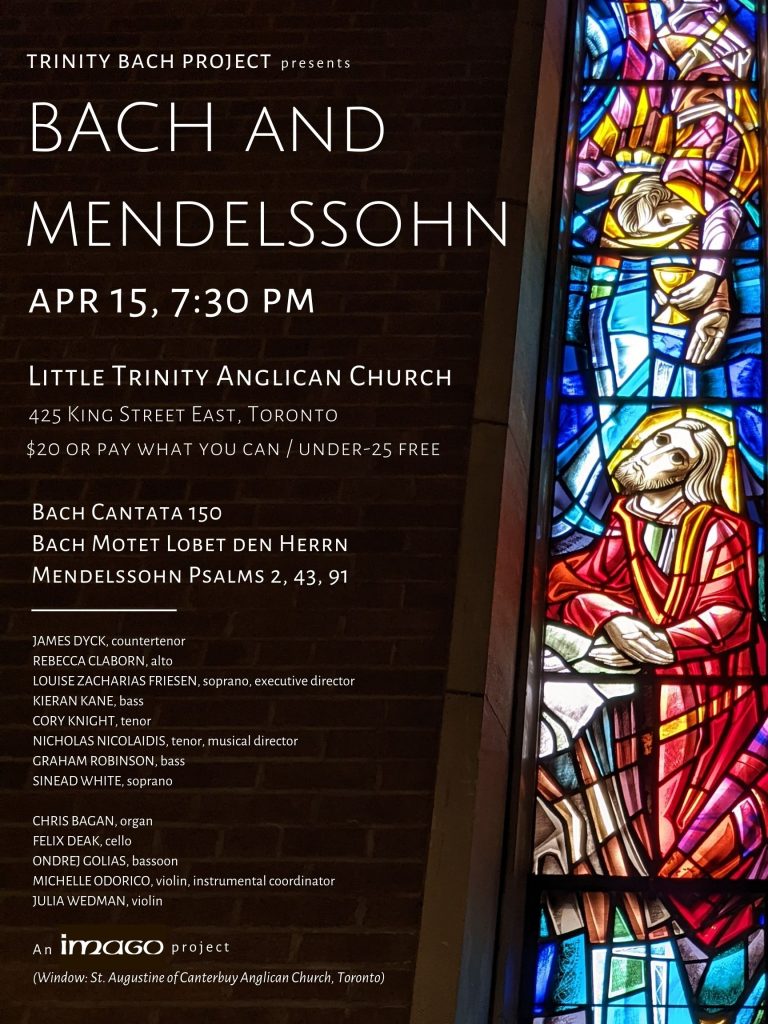 Details
Bach & Mendelssohn, The Bach Project [Sacred Choral & Instrumental Performance, Louise Zacharias, Nicholas Nikolaidis], Sat, Apr 15, 7:30pm, Little Trinity Anglican Church, PWYC Suggested $20.
We have artists and creators at Little T! Many of them! And we would like to connect and promote the work that they're doing in print, photography, drama, music and art and more.
Connecting the Artist Community:
We have had and hope to have events to connect our artists and creators. We just recently had an Open Mic night for performances and fellowship in the parish hall. Coming up, we'd like to share our vision for the future with ideas and listen for where God is leading us. Get in touch with Laurie to become part of this community.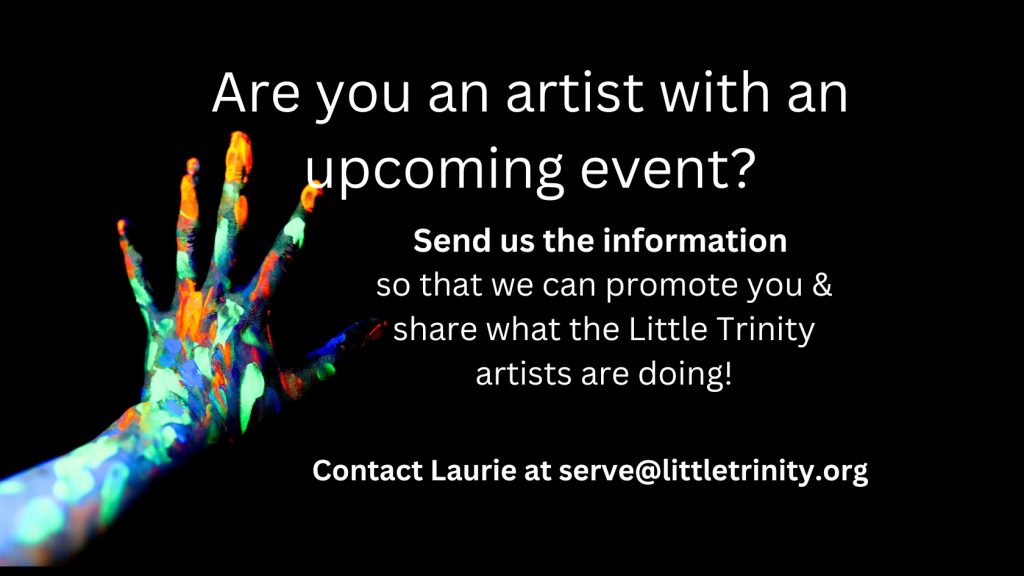 Promoting – Artist Community Board:
If you have a concert, play, gallery, showing, etc. coming up, please contact Laurie, our Creative Coordinator at serve@littletrinity.org to post virtually here, on our Grapevine email, our social media and downstairs in the church on the Artist Community Board.