Promoting the Artist Community:
---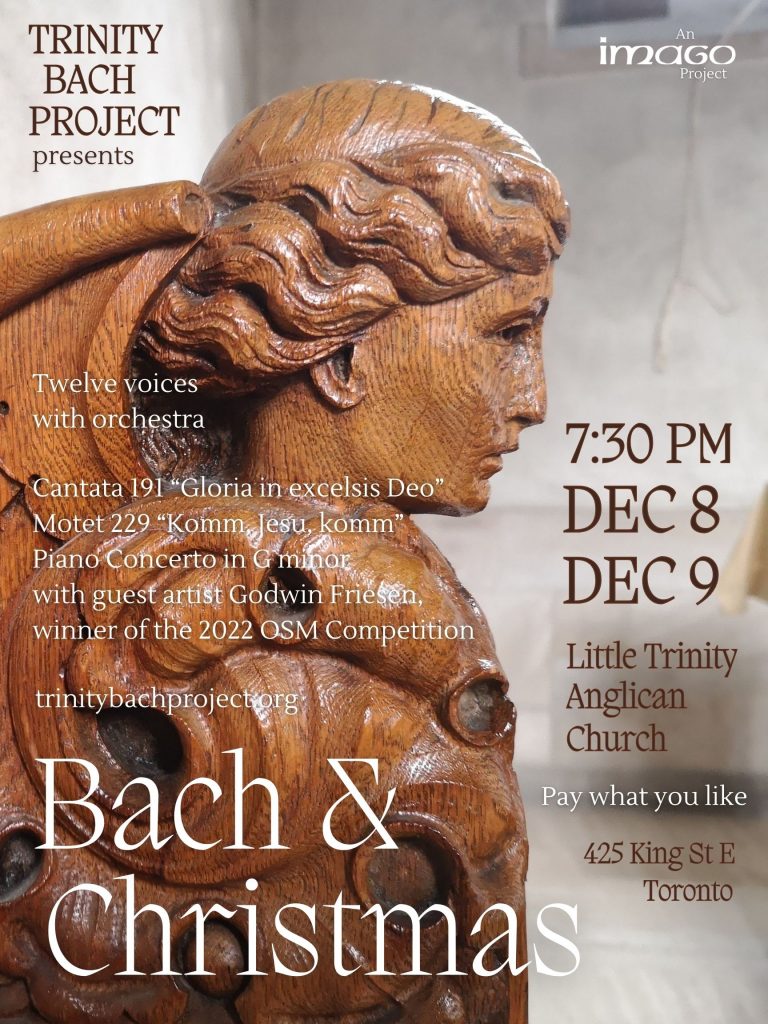 Fri/Sat, Dec 8 & 9, Little Trinity [Christmas choir & orchestra classical concert] – TRINITY BACH PROJECT presents "Bach and Christmas" with choir and orchestra, Dec 8 and 9, 7:30 pm at Little Trinity. This concert celebrates the season with music of anticipation and glory, featuring Bach's motet "Komm, Jesu, komm," the exuberant cantata "Gloria in excelsis Deo," and his Piano Concerto in G Minor, featuring guest artist Godwin Friesen, winner of the 2022 OSM competition. More information about TBP's 2023/24 season is available at trinitybachproject.org.
---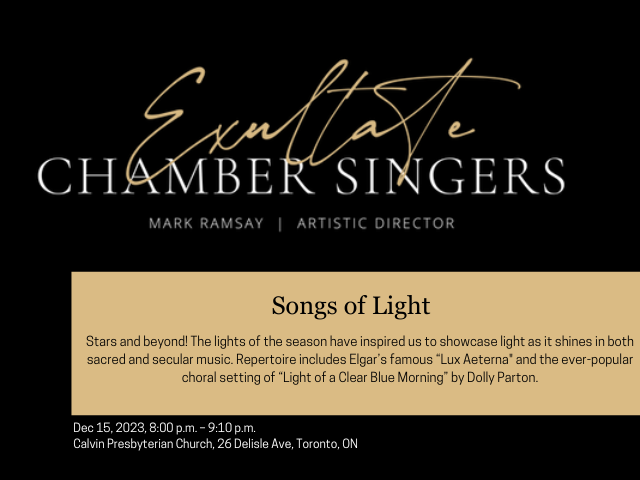 Choir Concert Friday Dec 15, 8pm, Calvin Presbyterian Church, 26 Delisle Ave [chamber choir concert] – Pay-what-you-wish concert by Exultate Chamber Singers, exploring the theme of "light". More details can be found here: https://www.exultate.net/event-details/songs-of-light
---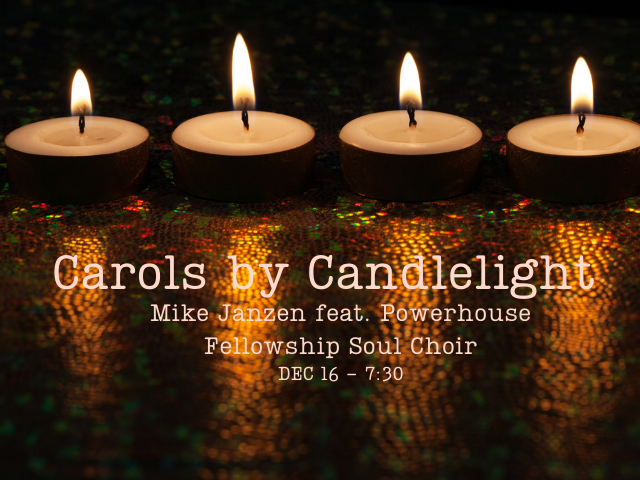 Sat, Dec 16, 7:30pm, Little Trinity Church – [Christmas jazz/soul piano & choir concert] Join Mike Janzen with the Powerhouse Fellowship Soul Gospel Choir for an unforgettable night of soulful song, heartfelt originals and carols. Tickets $25 HERE on Eventbrite or at the door.
---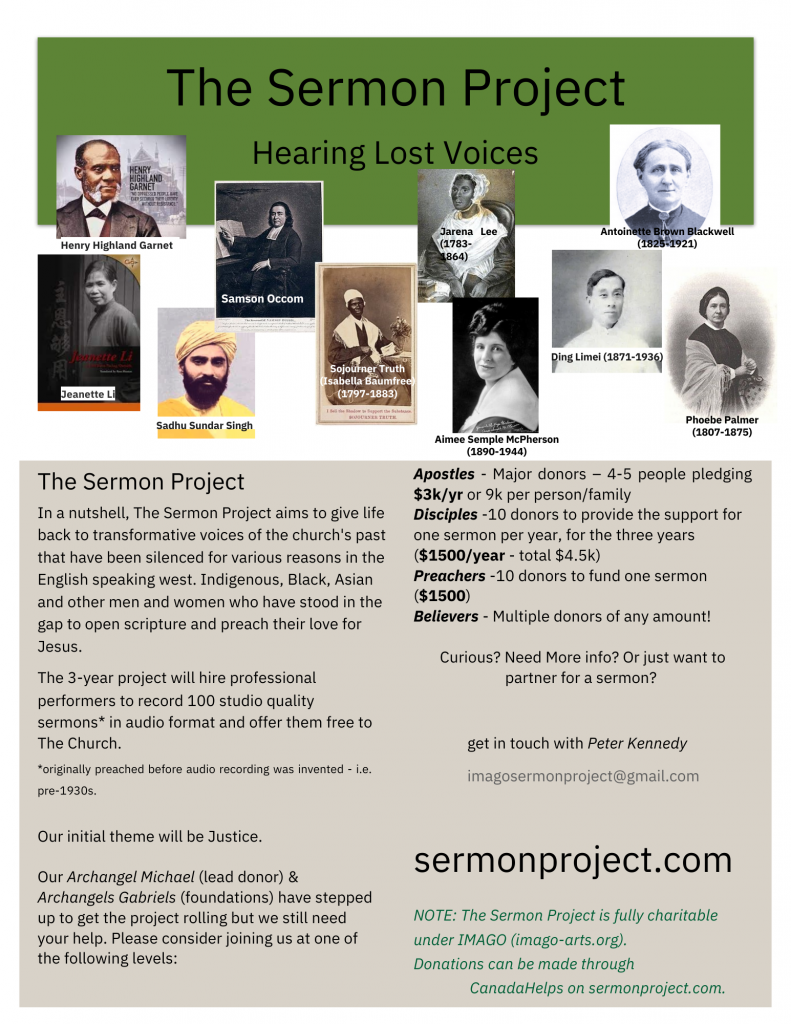 Available now, on YouTube, "The Sermon Project" [Audio recordings] : https://www.youtube.com/@SermonProject-xw8nr. More information at sermonproject.com
---
If you have a concert, play, gallery, showing, etc. coming up, please contact Laurie, our Creative Coordinator at to post virtually here, on our Grapevine email, our social media and downstairs in the church on the Artist Community Board.
---
Connecting the Artist Community:
We have artists and creators at Little T! Many of them! And we would like to connect and promote the work that they're doing in print, photography, drama, music and art and more.
We have had and hope to have events to connect our artists and creators. We have Open Mic nights for performances and fellowship in the parish hall. We also like to share our vision for the future with ideas and listen for where God is leading us. Get in touch with Laurie to become part of this community.