Volunteering and serving is a large part of being involved in Little Trinity. All three services have multiple ministries supporting and facilitating everything from children and youth programming, to greeting, to running the soundboard during a service. If you would like to be involved, please text the text-to-serve number below and chat with Laurie, our new Coordinator of Volunteers to find out where you could serve!
Ministries at Little T:
---
---
---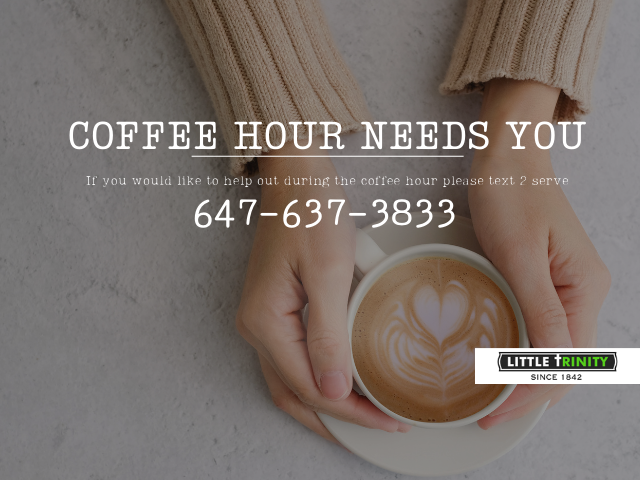 ---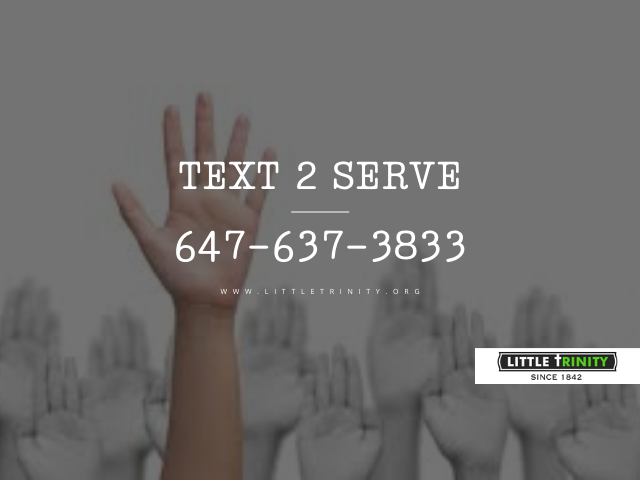 Training at Little T:
Training of volunteers depends on the individual ministry, for the most part. Ministry leaders will advise and help their volunteers as to what is required and the time involved.
All of our volunteers at Little Trinity who serve with children, youth and vulnerable adults are screened in 2 ways. We ask that they complete a criminal records police check – processed and paid for through our office. As well, these volunteers are required to complete an online Anglican Diocese workshop which is a vital component of the Anglican Diocese of Toronto's Sexual Misconduct Policy and must be updated every three years. If you are volunteering in one of these ministries, please get in touch with the Little T office to complete the two steps of this process.