Welcome to the Justice Corner at Little T! As people seeking to love God and love our neighbours (Matt 22:36-40), we are actively engaging in a process of discernment through 2023 to see where God might be calling our community to deepen our engagement in justice issues and to care for those in need. Visit this page regularly to find out the latest updates in this process. We'll also post ideas of how to engage thoughtfully with our neighbours, and stories of those in our community who are practicing kingdom-living in their neighbourhoods.
For more information or to contribute to this page, please contact Karen (kisaacs@littletrinity.org).
---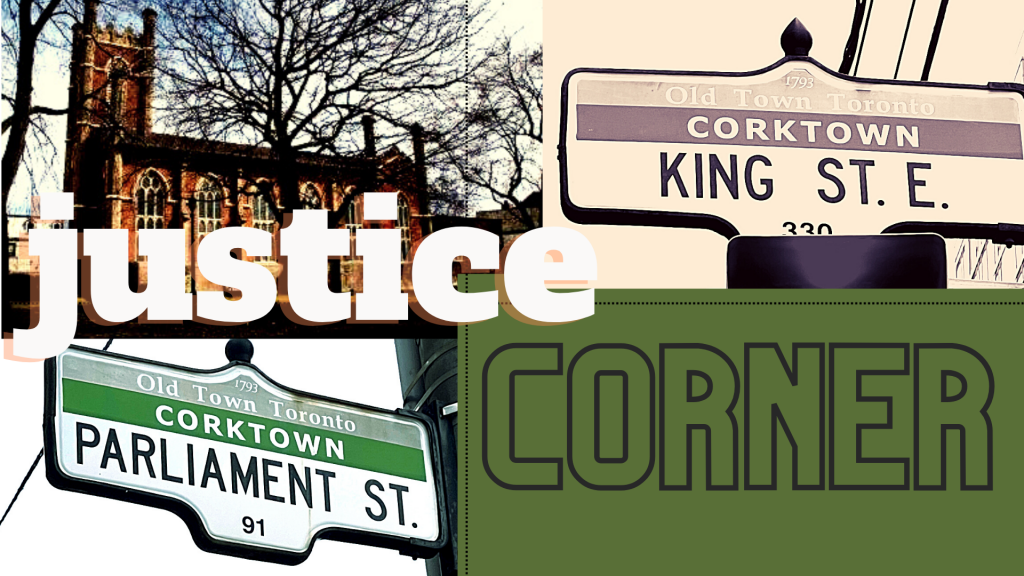 ---
Mar/23 – Mary Henkelman is a Little Trinity member who moved into Regent Park eleven years ago as an intentional way of practicing kingdom-living in her neighbourhood. She has written lively, compelling short stories and essays exploring community-building in Regent Park, all which are available here. As a way of entering our Give6ix Lenten campaign and learning to love our neighbours in "the 6ix" better, how about committing to reading six of Mary's stories before Easter? They are delightfully easy and fun to read, and informative as well!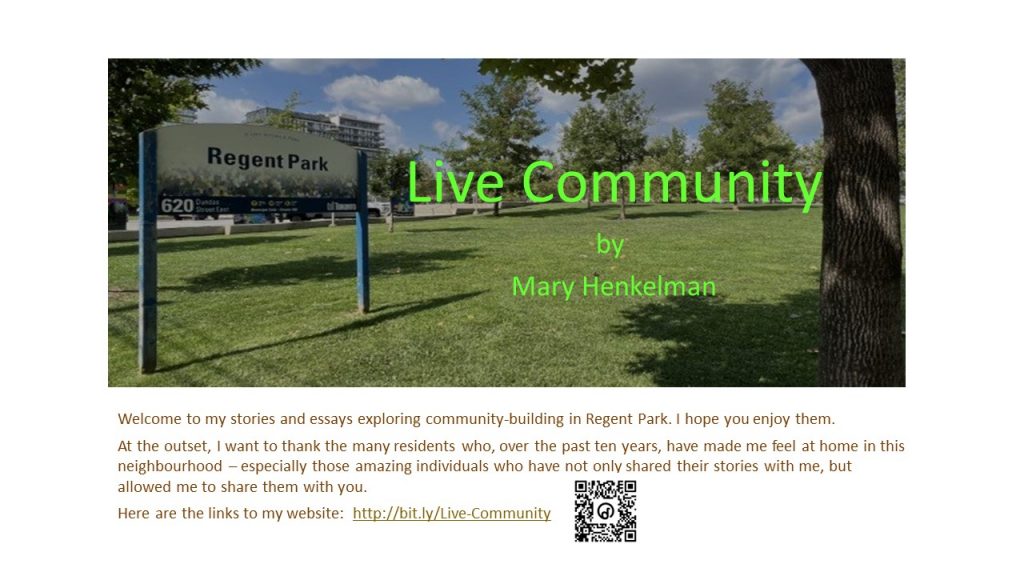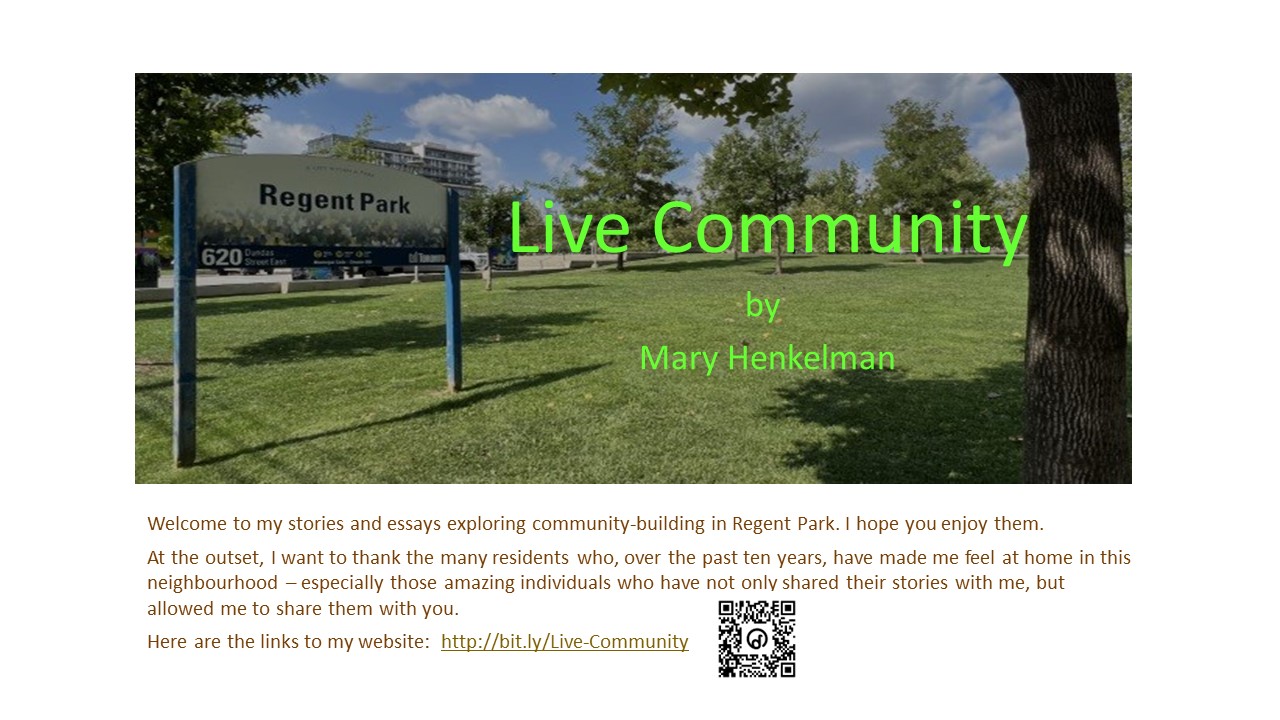 ---

Give 6IX – For more information contact Karen (kisaacs@littletrinity.org), who will be giving 6 items on the Food Bank Wish List for each of the 6 weeks of Lent. #WhatsYour6ix?