---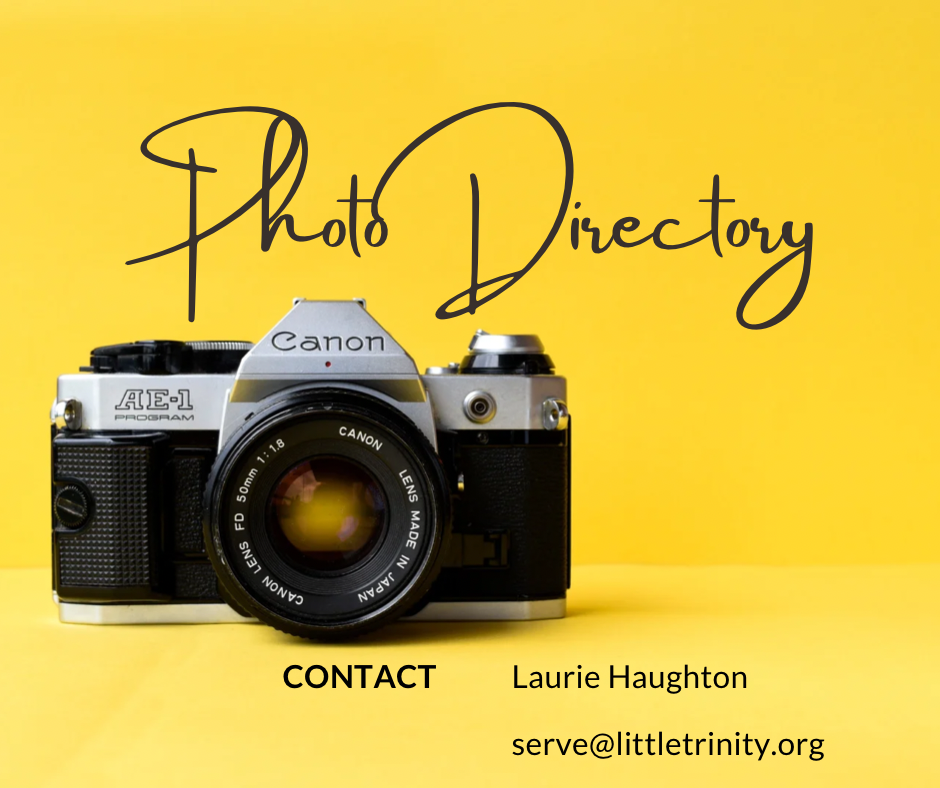 Sun, Feb 5 – Last call for the photo shoot for the photo directory! If you have not gotten your photo taken yet, you can do so during Coffee Hour after each morning service this Sunday.
If this does not work for you, you can send in a photo, but please contact Laurie at text to serve (647 637 3833) or email her (serve@littletrinity.org)
---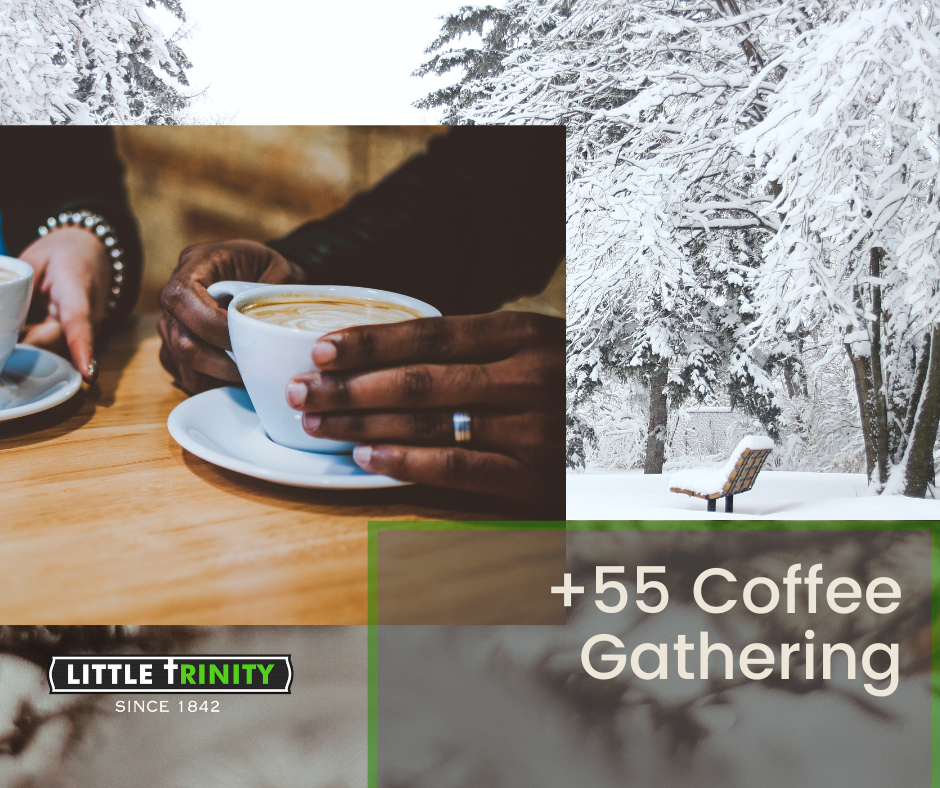 Wed, Feb 8, 10:30am – Everyone is invited to the +55 Coffee Gathering on Wed., February 8, at 10:30 am. Our guest is Mary Henkelman, a longtime member of our congregation, who will speak about her own 10-year journey getting to know her social-housing neighbours in Regent Park. As most of you know, this neighbourhood, just a few blocks north of Little Trinity, was once an area of concentrated poverty but, since 2006, has been undergoing a multi-year revitalization to form a mixed-income community. She will also say more about her recently-completed Regent Park stories entitled, Live Community, at http://bit.ly/Live-Community.
---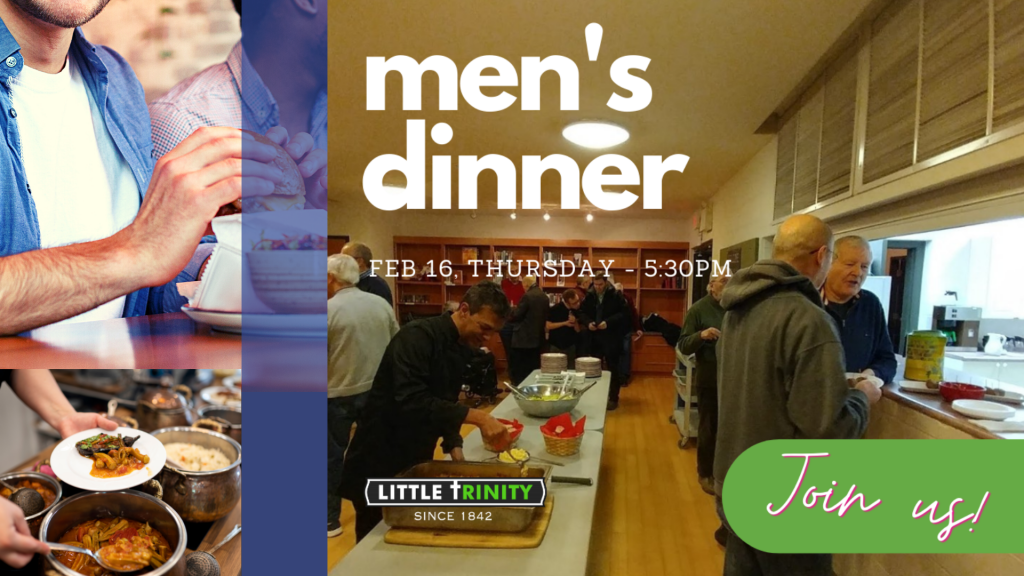 ---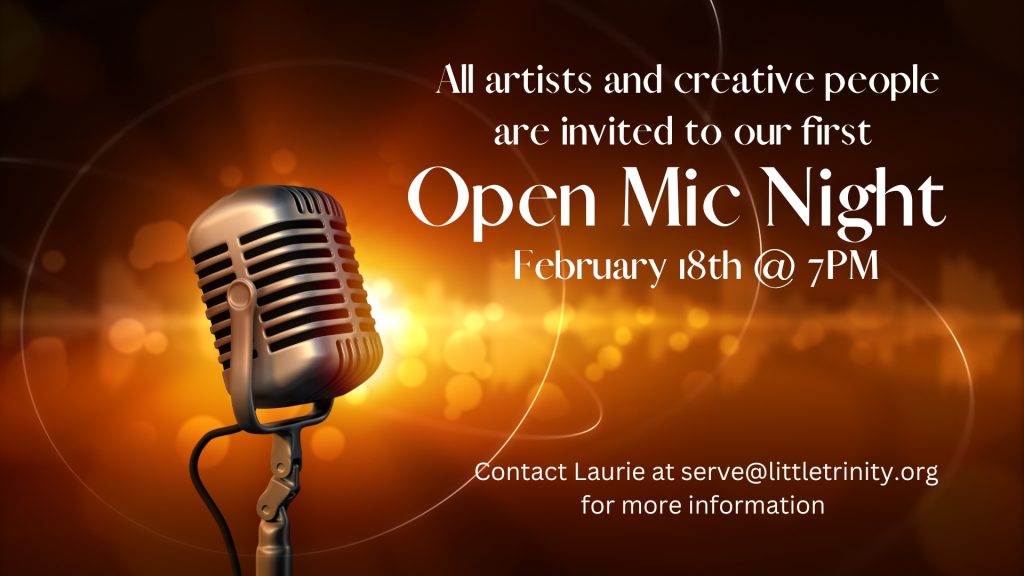 Sat, Feb 18, 7pm, Parish Hall – Open Mic Night – Artists and creatives are being invited to join an open mic night in the Parish Hall! Come out at 7 and sign up for a spot, the show will start at 7:30, we will be entertained while also discussing how we can bring the arts to Little T in meaningful ways that work for all. We look forward to seeing you there!
(THIS IS NOT JUST FOR MUSICIANS, if you create things, with words, pen, paint, steel, clay… whatever! We want to see you at Open Mic night!) For more information contact Laurie (serve@littletrinity.org) or 647-637-3833.
---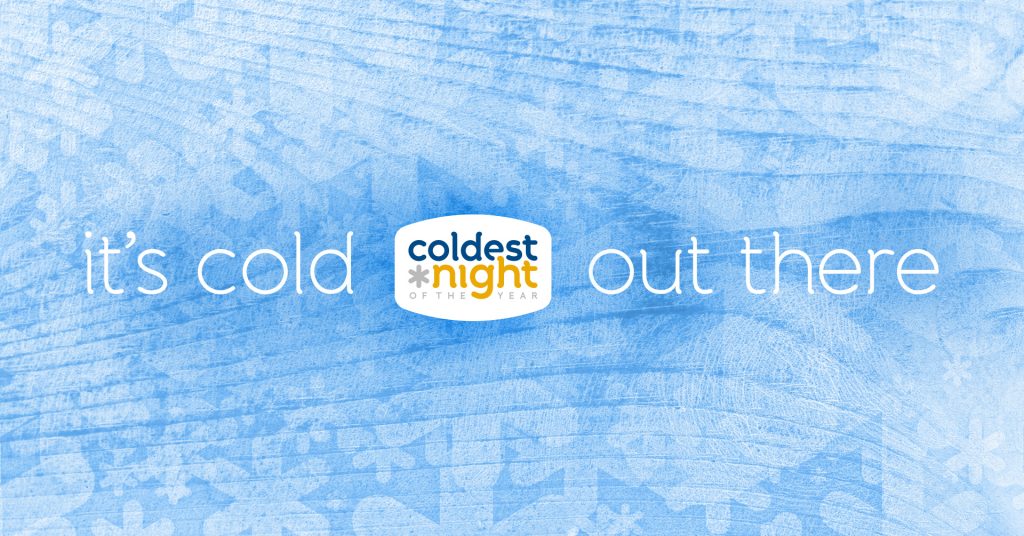 Feb 25 – Join the Triniteens on Sat, Feb 25 for a chilly trek through Leslieville to raise awareness and support for the Red Door Family Shelter. There is no registration fee, but we suggest a donation of $15/person, and you can fundraise or give more as you are able. The youth will be doing the 5k loop, but you can also sign up for a 2k if that is more manageable for you.
Check out the website for more details https://cnoy.org/location/torontoleslieville. You can register through the website, signing up to join the 'Little Trinity Trekkers' walking for Red Door Family Shelter, or by emailing Morgan Chu at youth@littletrinity.org. Our goal is 80 participants. Please join us!
---
Sun, Feb 26, After Church (around 12:30pm): Vestry 2023 – This year's Vestry meeting will be in person on Sunday after the 10:45am service. Nominations (for 3 Synod Reps & People's Warden) can be submitted to Jenn van Gent (jennvangent@gmail.com). Childcare is provided as well as a children's lunch. Please make it a priority in your calendar!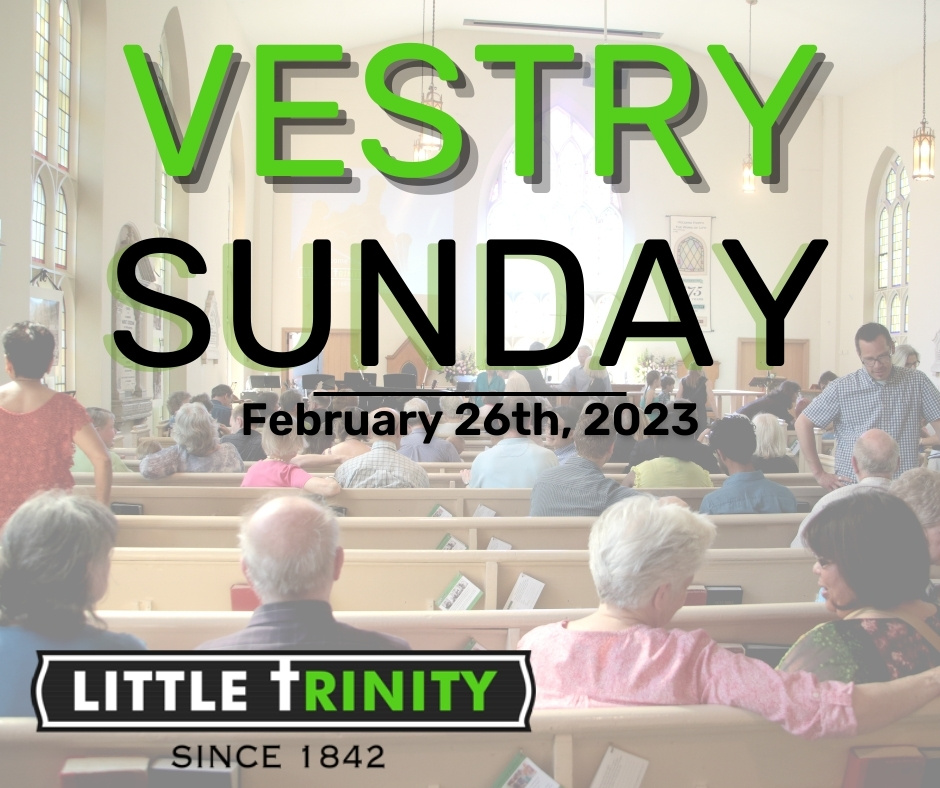 ---
Sun, Apr 16 – Baptism Sunday – The next baptism services are coming up on the Sunday after Easter on April 16, 2023. If you would like to be baptized or for your child(ren) to be baptized, please be in touch as soon as possible with Orvin Lao at olao@littletrinity.org as there is some preparation required for the families and candidates for baptism. Find out more information about baptism at Little T on our website here.