Doors Open 2023
May 27 @ 10:00 am - May 28 @ 5:00 pm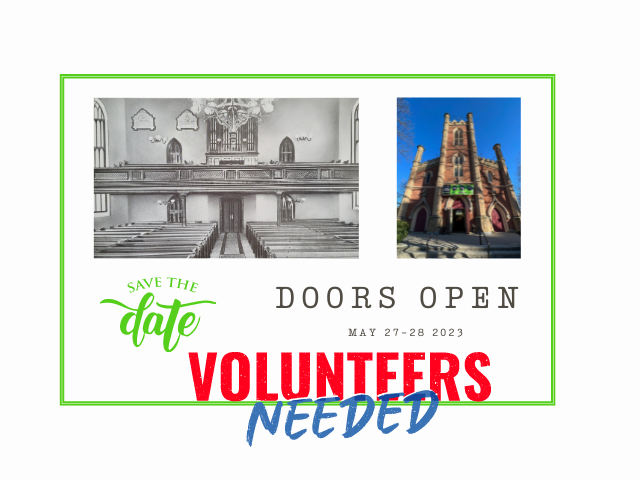 Sat/Sun, May 27/28 – Doors Open – Volunteers Needed!
Sign up to welcome Toronto to our site, and to share the story of Little Trinity in the community of Corktown since 1842.  We will open the doors to the Church, the House and the Annex on Saturday, May 27, and the afternoon of Sunday, May 28.  Find out about our history at Little T on our website through these newly produced
History Bites
.
(As of Wed, May 24)
Needed for Sunday:
At the Annex:  one volunteer from 4:00 – 6:00pm.
Please contact Joanne Millard at jmillardg@gmail.com for information on volunteering!